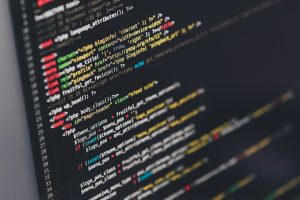 Are you skilled at scripting, spreadsheets and databases?
Do you enjoy making tech that makes life easier?
Want to transform the food system for people and planet?
The Open Food Network is looking for an Integrations Lead to join our warm, innovative, remote-working team in the UK.
The Open Food Network is working to grow the local food sector online. Our community is made up of food hubs, box schemes, CSAs, sustainable food producers and food coops – food enterprises that care about people and planet. Our task is to make their lives easier by reducing the amount of admin in their businesses. We do this by automating spreadsheets, integrating with accounting systems, importing supplier lists and more. As Integrations Lead you'll work directly with our CEO to deliver solutions to Community Food Enterprises across the UK.
Our dream Integrations Lead will be familiar with a range of scripting languages, particularly for spreadsheets including VBA (for Excel) and Google Scripts. You'll be familiar with SQL and JSON and comfortable using both to access data in our databases and through our API. You'll be familiar with Zapier to support lightweight integrations. You'll be skilled at working with users to understand their requirements and creative in finding solutions. You'll be a compassionate documenter, ensuring that documentation works for real people.
The role is remote, self-employed and flexible. You'll need to supply your own computer, internet and office space. The workload is currently approximately 4 days per month with the potential to increase. You'll enjoy total flexibility over your working hours. The role is compensated at £125-£150 per day depending on experience for UK based applicants. We welcome international applicants and can discuss compensation at interview.
To apply we are asking you to complete a simple exercise to help Farmer Jane with her cycle deliveries. The task is intended to take less than an hour to complete and we'd prefer to understand your workings than to see perfect code. Please apply by 13th March.
When you are ready to apply please click here.