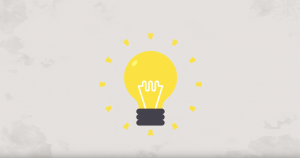 In February OFN UK will be launching our next Group Coaching Programme. This programme is perfect for anyone wanting to grow their sales and customers for their community food enterprise.
A community food enterprise can be any enterprise that distributes food for the benefit of the community. It might be a CSA, food hub, food co-op, farmers' market, a farm that sells locally, a community kitchen or a food redistribution project. 
We know that growing a community food enterprise is really tough work. In order to thrive every community food enterprise experiments, explores and innovates within their local community. While each community food enterprise does this every day, often this learning goes unnoticed and unshared. Wouldn't it be great if community food enterprises could share their learning and experimentation, month to month, to help each other grow?
We think so! This is why we have started the OFN Group Coaching programme. Every month a group of 4 community food enterprise managers come together for a 2.5 hour online session. Each session, participants will give updates from the last month. Everyone also brings a specific challenge that they would like to talk through with the group – something that you or the enterprise are struggling with. Examples include – internal conflicts, how to attract new customers, how to set prices and margins. Other members of the group will ask questions and work together to help you find answers.
"It was so good to feel like there was a group of people, completely outside the project, who knew about our journey and cared about it. The external perspective is so valuable and helped me to navigate some of the difficult decisions within the project."


"The group helped me so much. They helped me figure out a good business model for our distribution project. And they helped me to see my strengths as someone with a clear vision."


"Every session was so fun! And it was great that I could join by phone or wifi so that I could fit it in to a farm day."
In 2020 we are running our second round of Group Coaching, starting in February. You are asked to commit to 6 monthly sessions over 6 months. As this programme is still in a funded trial period this will be the last opportunity to join for FREE. 
Session times will be flexible to fit in with participants' schedules. To apply to be part of our group coaching programme fill in this form by 31st January.