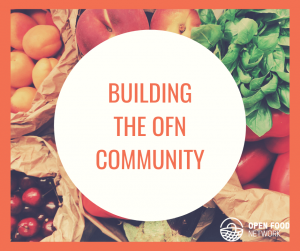 We're very pleased to announce that Open Food Network UK has been awarded funding from the Big Lottery Community Fund Digital Stream.
The BLCF Digital Fund aims to boost the social tech sector in the UK. The fund is supporting charities to use digital to transform the way they work and to support organisations (like OFN UK) who are already using digital for social change to scale and grow. We're very excited and pleased to join a brilliant cohort of organisations!
OFN UK has been awarded £377,000 over 4 years. Over this time we plan to continue to improve the OFN platform – particularly streamlining to make the platform easier to use for shoppers and enterprises, improving the mobile user experience and increasing the ability for OFN to integrate with other platforms and services.
More importantly we are aiming to build the OFN community and the sector of online community food enterprise. We know that community food enterprise has the power to bring people together, support more sustainable and biodiverse farming practices and create healthier, more vibrant communities. This is a sector that we want to grow and simultaneously make the world a better place. So we will be using this funding to continue to make this a reality.
If you are interested in becoming more involved in the OFN Community we'd love to see you at our upcoming Community Gathering. Please do get in touch if you would like to know more.